Bourne Scenic Park Recreation Activities Schedule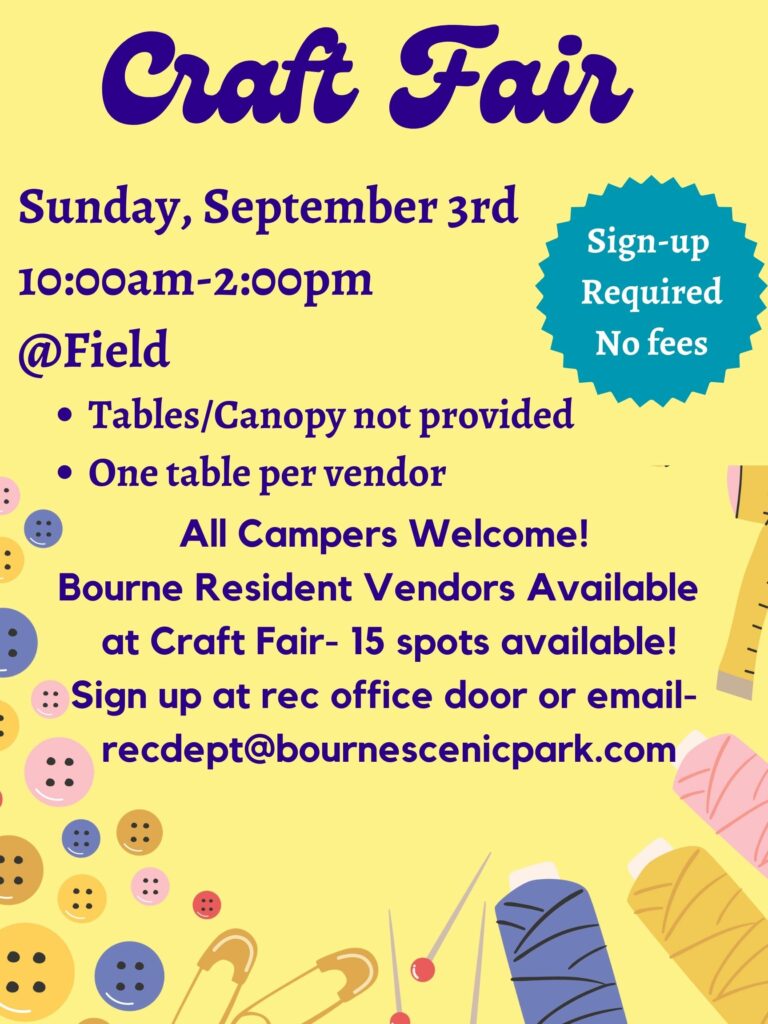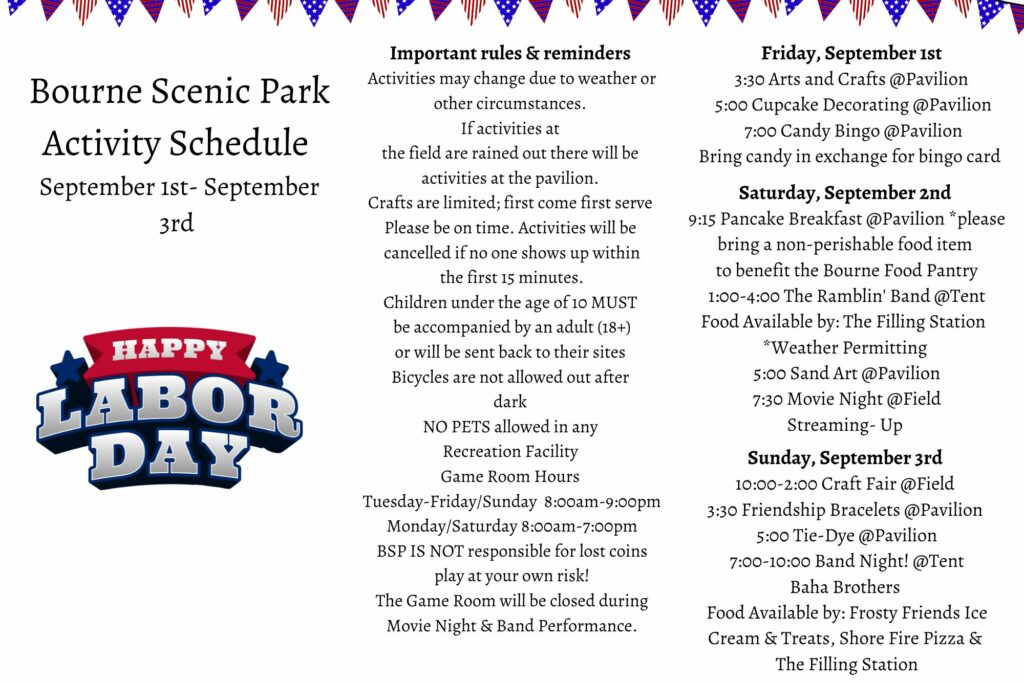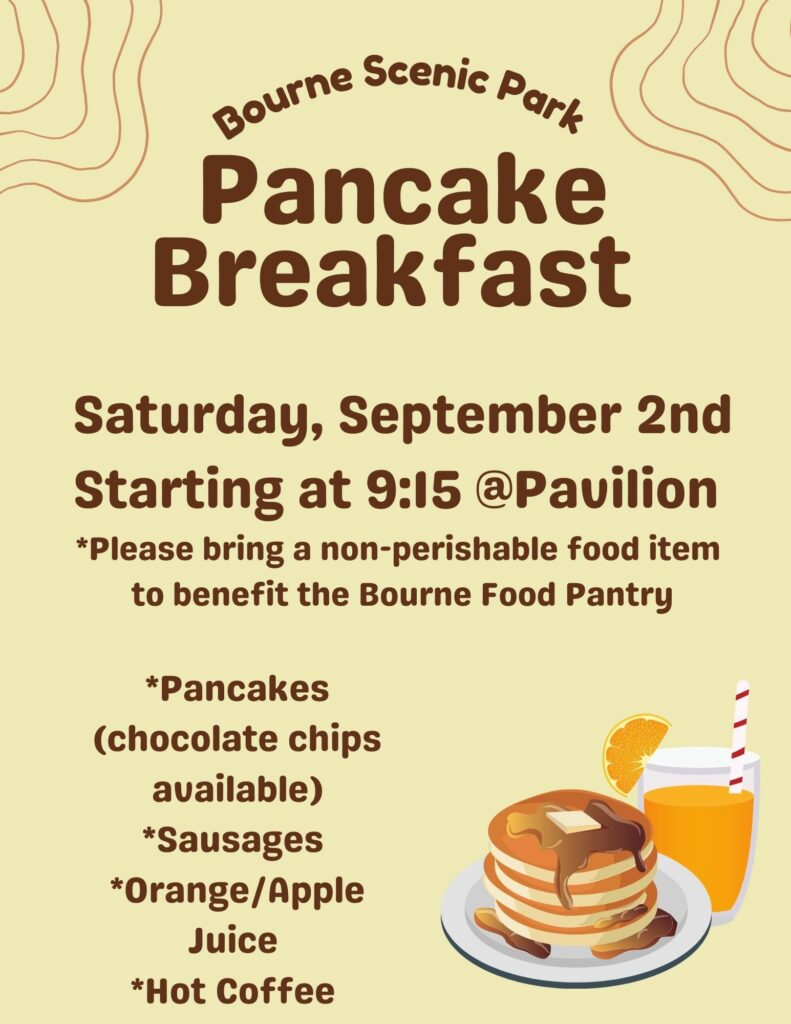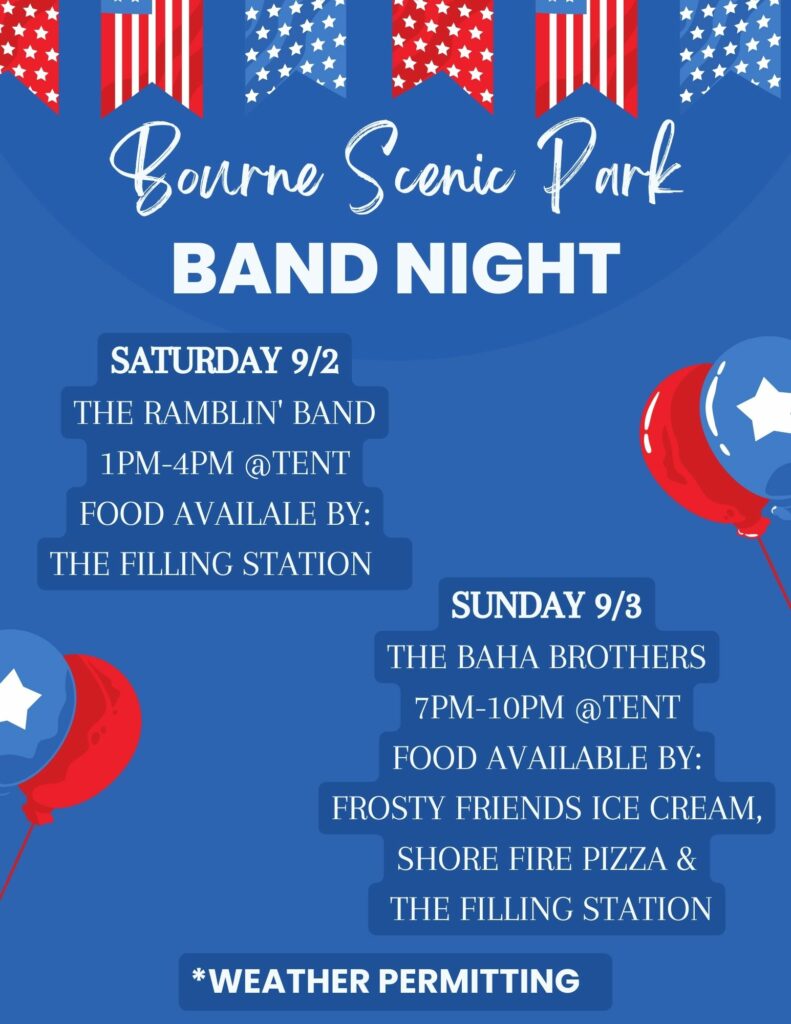 Important Rules & Reminders
Activities may change due to weather or other circumstances.
Crafts are limited; first come first serve.
Please be on time. Activities will be cancelled if no one shows up within the first 15 minutes.
Children under the age of 10 MUST be accompanied by an adult (18+).
Children left unsupervised will be sent back to their sites.
Bicycles are not allowed out after dark
NO PETS are allowed in any Recreation Facility
If you have any questions regarding Recreation, please contact Kylee at: 508-759-7873 x14 or recdept@bournescenicpark.com
Open Sunday-Friday 8am to 9pm; Saturday 8am to 7pm. Will be closed when there is live entertainment and movie night.